Reynaers Aluminium is a leading European specialist renowned for innovative and sustainable aluminum solutions for windows, doors, curtain walls, sliding systems, sun screening, and conservatories. Driven by energy-efficiency and environmental responsibility, their fixed and operable windows offer various design options and configurations, featuring modern profiles and ultra-slim looks with superior insulation capabilities.
These exquisitely designed windows can transform any space, infusing it with warmth, brightness, and an inviting ambiance. Reynaers Aluminium's commitment to eco-friendly practices and exceptional design places them at the forefront of the industry, offering a greener future while seamlessly blending aesthetics, functionality, and durability.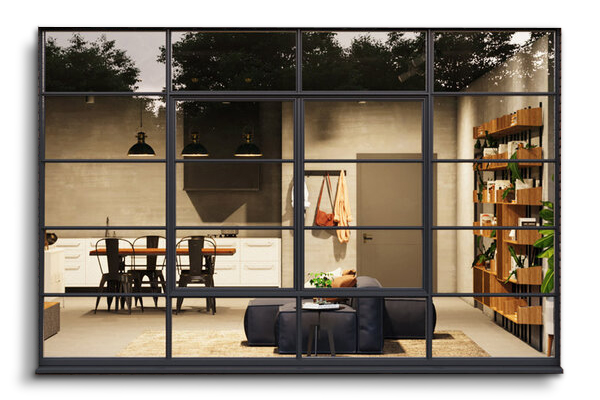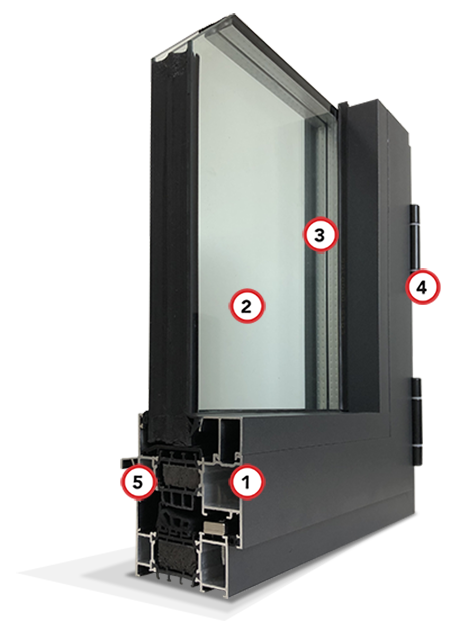 Thermal Values of our Aluminum-clad Wood Framed Windows*
| Window Type | U-Factor (W/m2K) | SHGC | VT |
| --- | --- | --- | --- |
| Picture (fixed) | 1.18 | 0.33 | 0.20 |
| Casement | 1.18 | 0.33 | 0.20 |
| Tilt & Turn | 1.18 | 0.33 | 0.20 |
* Based on triple-glazed, 5MM, tempered glass with 3 Low-E coatings and 90% Argon fill.

WINDOW OPERATING STYLES
The way a window operates provides the right amount of light and air flow your room needs.
Take time to envision how you want your window to open and what it can help you achieve throughout your home.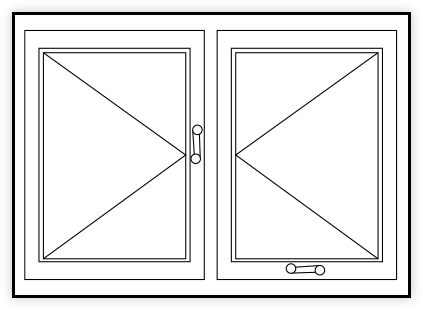 Casement windows are hinged on the side and open like a door. Our casement windows feature both handle and roto-crank out style. Our double weather stripping achieves a strong envelope seal. They are great choices for an elegant traditional look.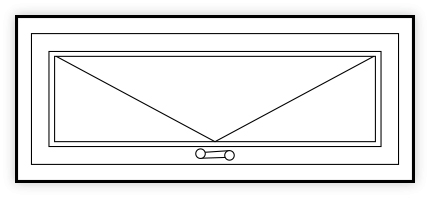 Awning windows are usually hinged from the top and open like, you've guessed it, an awning. They provide a great ventilation while preventing rain water from entering your home.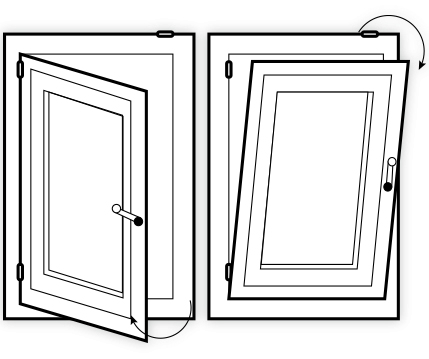 Tilt and Turn windows are European-style windows that perform dual actions. They open just like a casement window but then they can also tilt to from the top just like an inverted awning, allowing for air to come to your home in a secure fashion.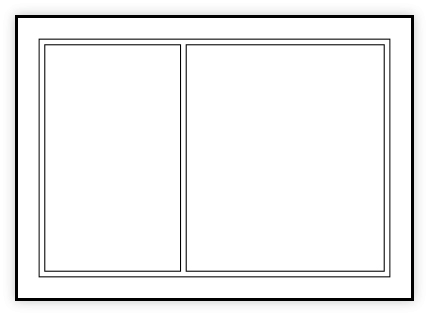 Picture windows (also called fixed windows) are windows that, you've guessed it, are fixed. Most windows comprise one or two fixed windows alongside an operable sash. Picture windows represent the highest level of thermal efficiency.