Reynaers doors are designed to open up the outdoor environment that compliments your living space. The simple, modern style features profiles that increase glass size to optimize a door's viewing area. Robust hinged or pivoting doors come with the best weather sealing and thermal performances next to a wide range of safety solutions. Express your personal design with various profile designs or aluminum panel doors.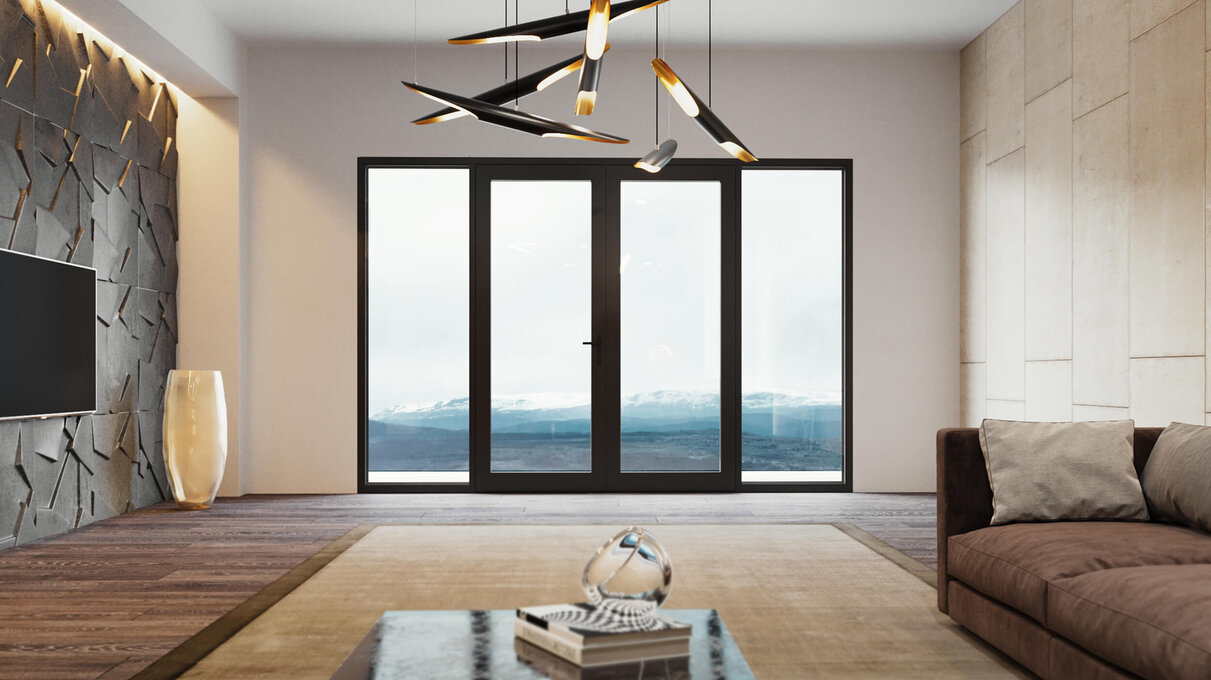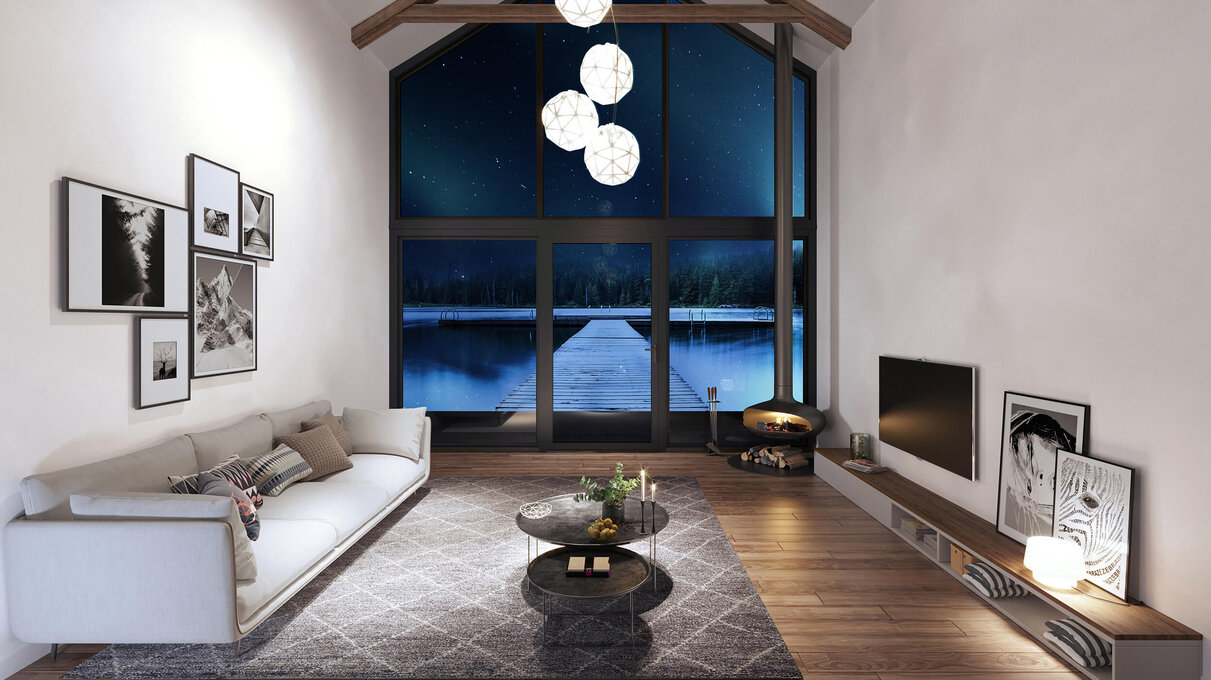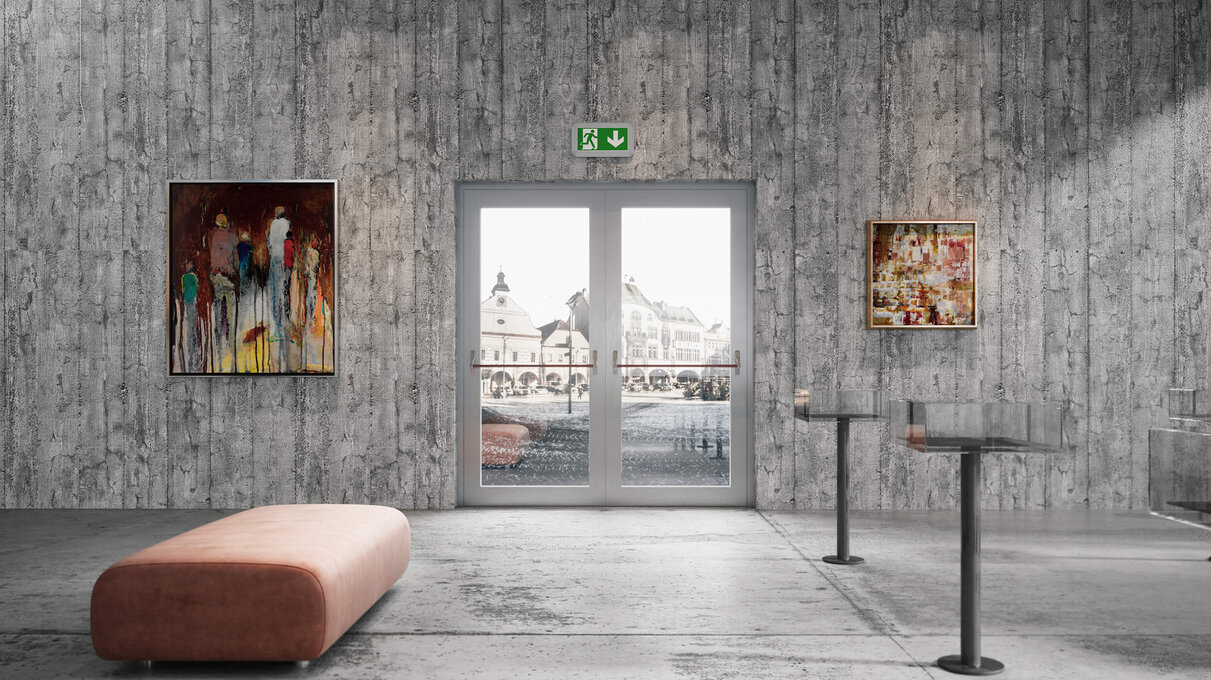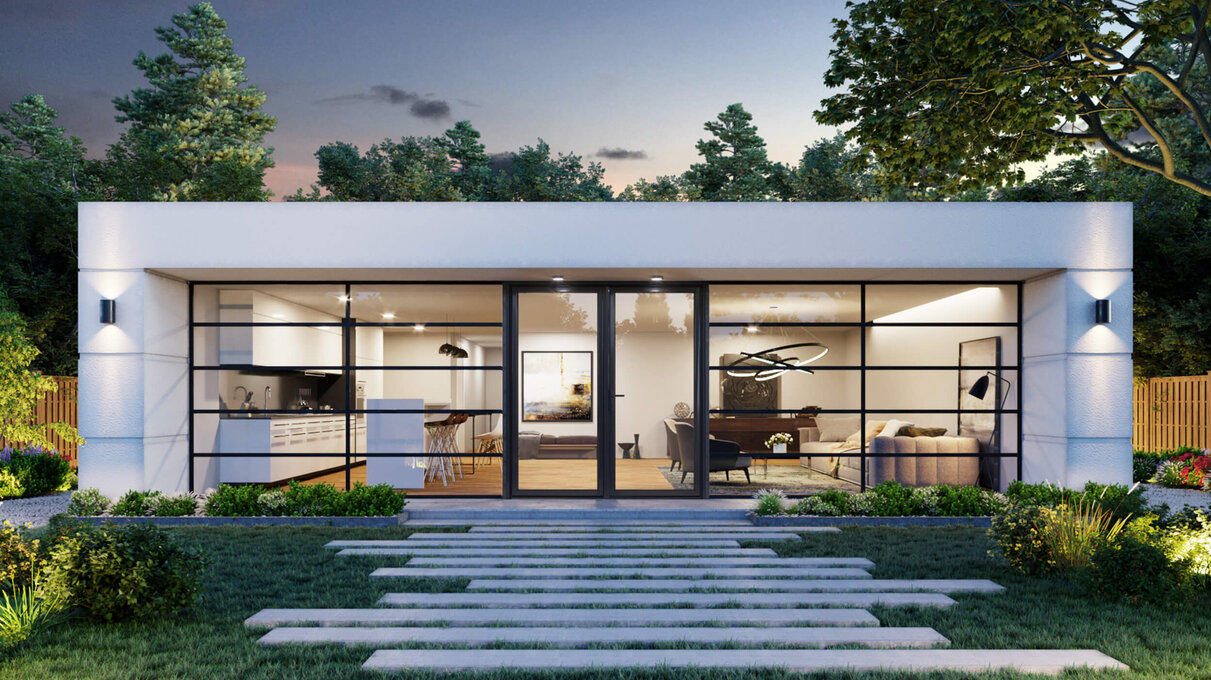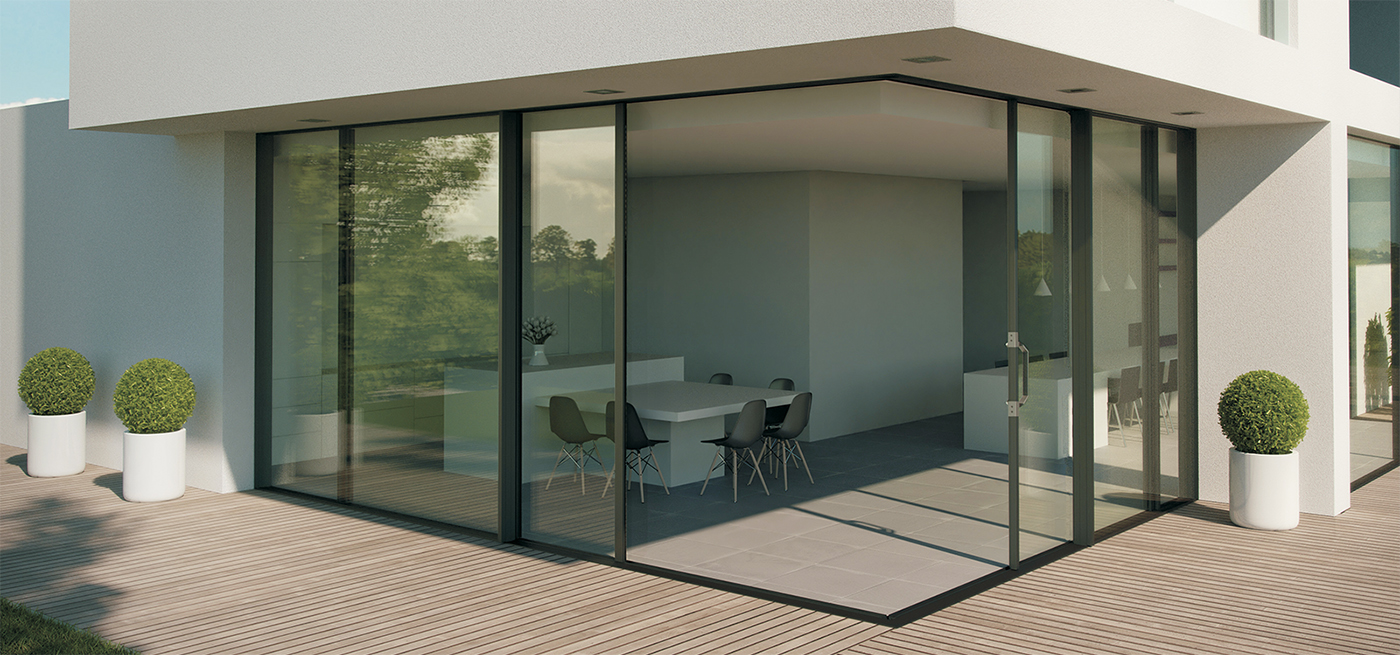 MasterLine 8 Pivot doors:
A versatile solution to make an architectural statement in residential or public buildings.
Multiple design features.
Endless possibilities.
Aluminum doors combine beauty and functionality. Their minimalist designs add a flair of modernity to your home while allowing for maximum open space. Anodized or pre-anodized paint also allows for the frames to stay as sleek as the day you installed them for many years.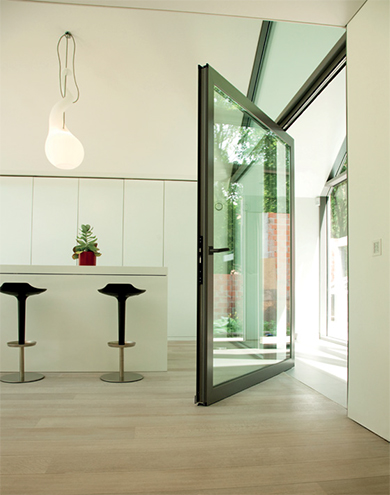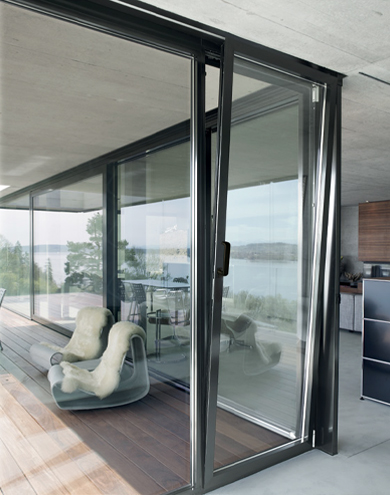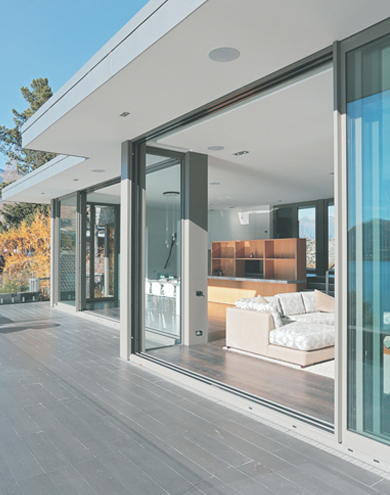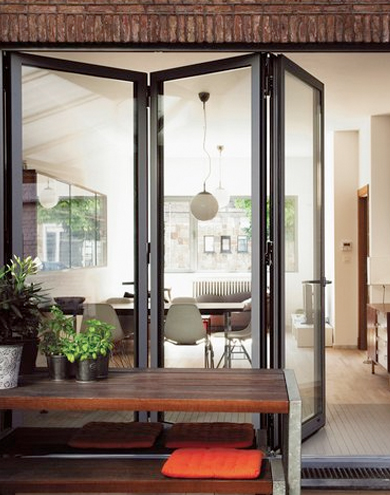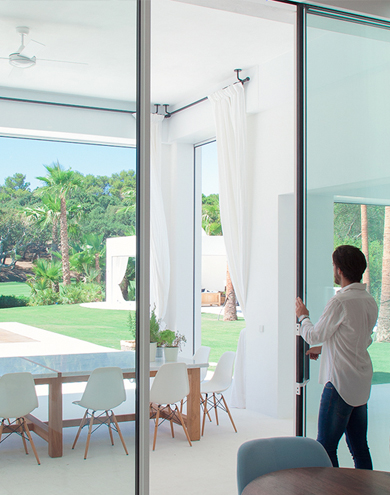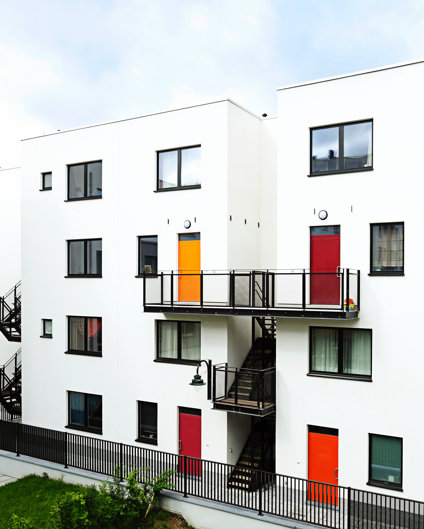 A solution to meet your purpose
Reynaers doors feature an unmatched combination of design freedom and safety solutions. Suitable for every project and building type with a high demand for performance and heavy-duty usage, these brilliantly designed doors are a pure symbol of quality.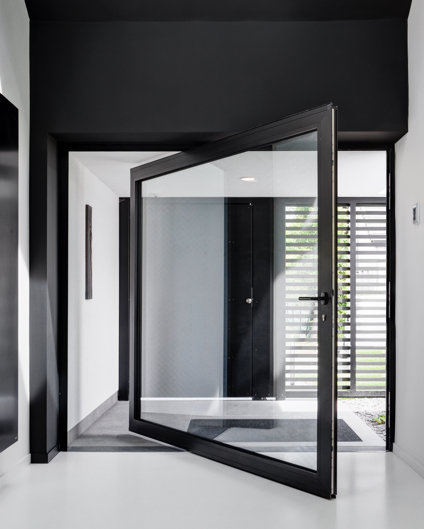 The perfect match
Express your individuality with a vast array of profile variations and handle options. Combine with any panel of glass type to create a truly unique door for your project.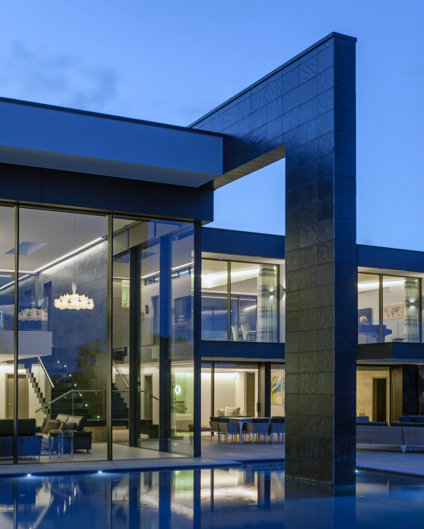 Guaranteed quality
Every component is subject to our very strict quality checks that allow us to ensure that our systems meet all technical requirements. We issue a 10-year guarantee on all aluminum, lacquering and insulation.
Seamless modern design.
Combining high quality materials and top craftsmanship.
Reynaers solutions are sold through our highly qualified fabricator network. They answer any technical or general questions regarding availability, application and affordability. Find out just how easy it is to bring the sophistication of Reynaers design to your renovation or new construction project.
Exceptional range of colors and finishes.

An option for every project, in any style.
We can provide the in and outside of your profiles almost in any color you could imagine. Over 450 different shades and finished are available: metallic or anodized, matt or gloss RAL-colors, or even a special low maintenance and scratch resistant coatex finish. On top of that, your windows can even get a realistic wood structure. At Reynaers we focus on quality and sustainability, offering all treatments according to the American AAMA and certified European Qualicoat standards

Search and compare. Use the product selector and find the solutions that meet the requirements for your project.
Because of their intuitive design, sliding patio doors are a popular choice for many homeowners because they let in light without protruding into your living space. This makes them a great option for rooms where space is limited.
Lift and slide patio doors are the newest evolvement of the sliding door. Thanks to its intuitive engineering, lift and slide doors are easier to use and come with an extra layer of security because of the way they lock to the frame.
These doors work well in areas with ample room for the door to swing freely without obstructing furniture because the hinge is located on the inside of the house and the door swings inwards. They also help maintain usable exterior space.
A great solution for expansive patio areas, the out-swing patio doors offer the same look of wider stiles and rails that you'll see in a sliding French door, but they swing outward on hinges that are located on the exterior of the home, allowing more room for furniture inside and creates a clean look to the interior frame.